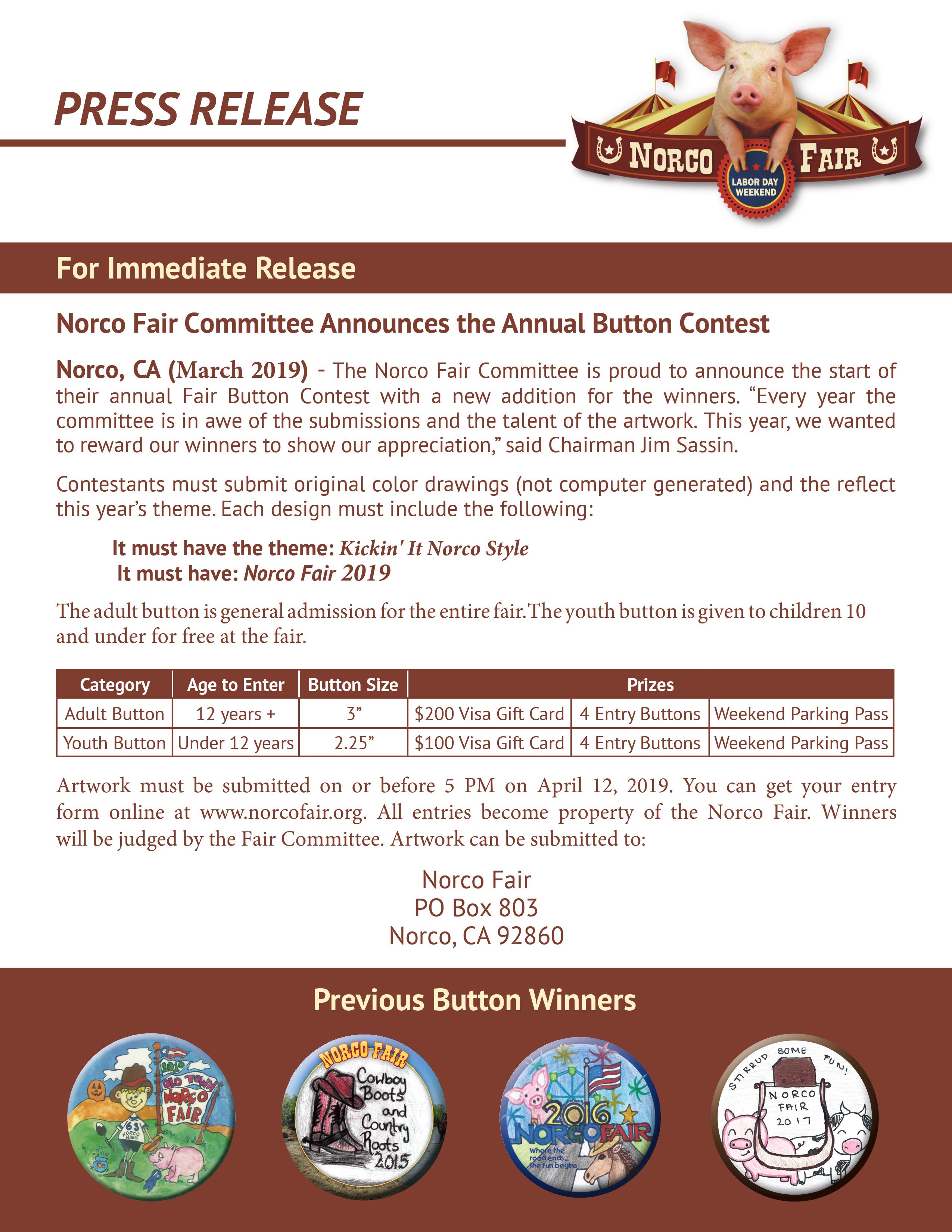 The Norco Fair Committee is proud to announce the start of the annual
Admission Button Contest!
The adult button is general admission for the entire fair weekend.
The youth button is given to children 10 & under for free admission to the fair.
Contestants must submit original color drawings (not computer generated) that reflect this year's theme.  Each design must include the following:
Fair Theme: From Ferris Wheels to Wagon Wheels
Fair Name & Year: Norco Fair 2020
This competition is open to anyone in the Norco area and outside of the Norco area.
Artwork must be submitted on or before 5pm on April 17th, 2020.  All entries become property of the Norco Fair.  Winners will be judged by the Fair Committee.
Please submit artwork by mail to:
Norco Fair
PO Box 803
Norco, CA 92860
Or
Deliver in person to:
Corona High School
Attention Alisa Knutson