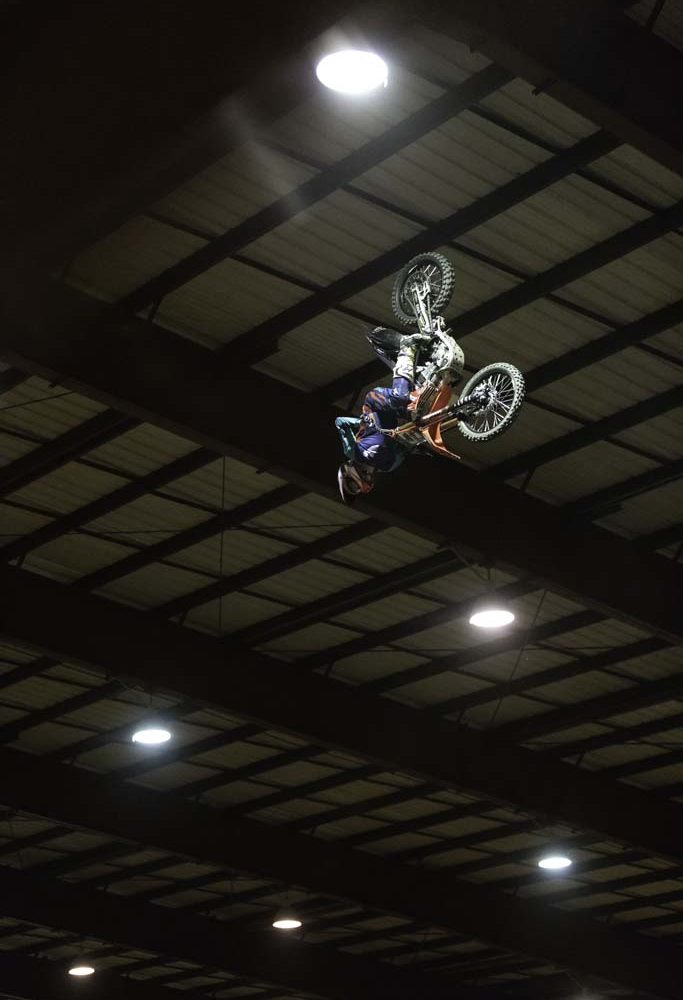 The Norco Fair has great entertainment all weekend!
---
Cowboy Kenny's Steel Rodeo Tour:
Freestyle Motocross professional and legend Kenny Bartram, along with other top riders in the industry, put on an action packed show.
Performances: Friday, Saturday & Sunday following the rodeo events.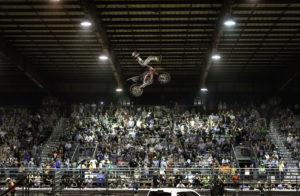 Cowboy Kenny's Steel Rodeo
---
Chris Lozano Band:
Chris Lozano is one of Southern California's Premier Country Artist who puts on a high energy show of mixed covers and originals.  In addition to their musical talents, at least four current band members are former military and the band is proud to participate at military functions throughout the United States.

Performance: Saturday at 9pm – Horsetown Stage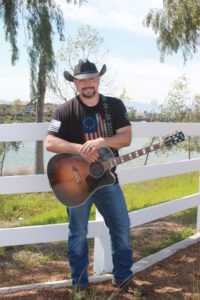 ---
Mower Races:
Revved up mower engines will be racing to get the checkered flag.
Racing: Rodeo Arena
Saturday & Sunday at 5pm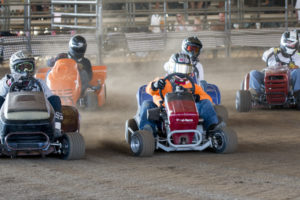 ---
Hypnotwyz the Hypnotist:
Fun hilarious entertainment that turns ordinary people into the stars of the show.
Check out this fast paced interactive show full of energy and audience participation.

Performances: Main Stage
Friday & Saturday : 8pm, 10:30pm
Sunday: 10:30pm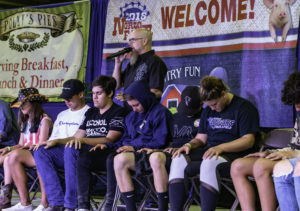 ---
Islanders Luau:
Hula dancers wearing spectacular costumes, take you on an enchanting tour of the islands while the Samoan warriors will do their best to steal the show.
Performance: Main Stage
Friday: 9pm
Saturday: 6:30pm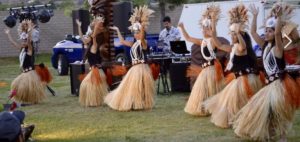 ---
All-Alaskan Racing Pigs:
The Famous All-Alaskan Racing Pigs are a team of fast and funny athletes that serve up great family entertainment.  Pork-belly laughs are in store when these fuzzy little racers jump high hurdles around the track.
Racing: Across from the Main Stage
Friday: 6pm, 7:30pm, 10pm
Saturday: 5pm, 7:30pm, 10pm
Sunday: 5pm, 9pm, 10pm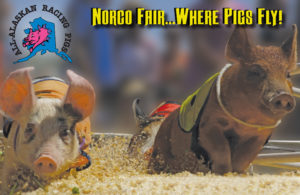 ---
Rockstars of Tomorrow:
Rockstars is a Southern California Academy that teaches kids (as young as 4!) how to be musicians, singers, song-writers and even music production.
Come check out these amazing, talented kids!
Performance: Friday 6:30pm – Main Stage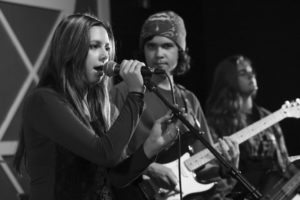 ---
Zano Productions – Karaoke Party:
Fair-goers are the entertainers!
Discover if you have a streak of Britney Spears, or an inner Elvis Presley just waiting to emerge.
Friday & Sunday at 8pm – Horsetown Stage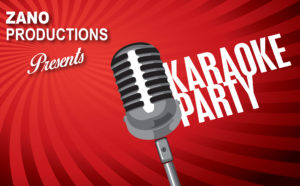 ---
Thor's Reptile Family:
An educational and interactive hands-on reptile show for all ages.  Experience the wonder and excitement that only reptiles, amphibians and arachnids can provide.

Performance: Saturday at 5:30pm – Main Stage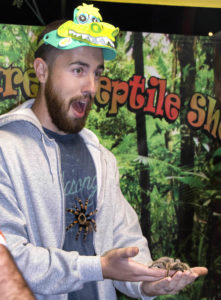 ---
Brian Floyd, An Evening with Elvis:
The king will rock the stage once again as Elvis impersonator, Brian Floyd, comes back to shake things up.
Performances: Main Stage
Saturday: 7:30pm
Sunday: 9pm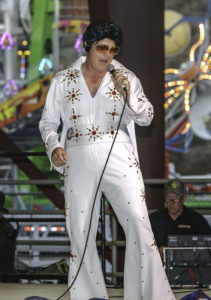 ---
The Dancing Fire Entertainment
Giant LED Robots will be roaming the fair Saturday and Sunday.   Be sure to take your picture with these mind blowing robots!
Performances: Saturday & Sunday 7:00pm – Midnight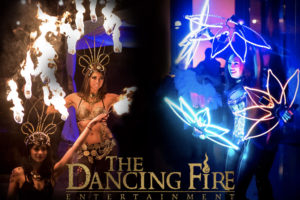 ---
Contact the Entertainment Chair: Click Here