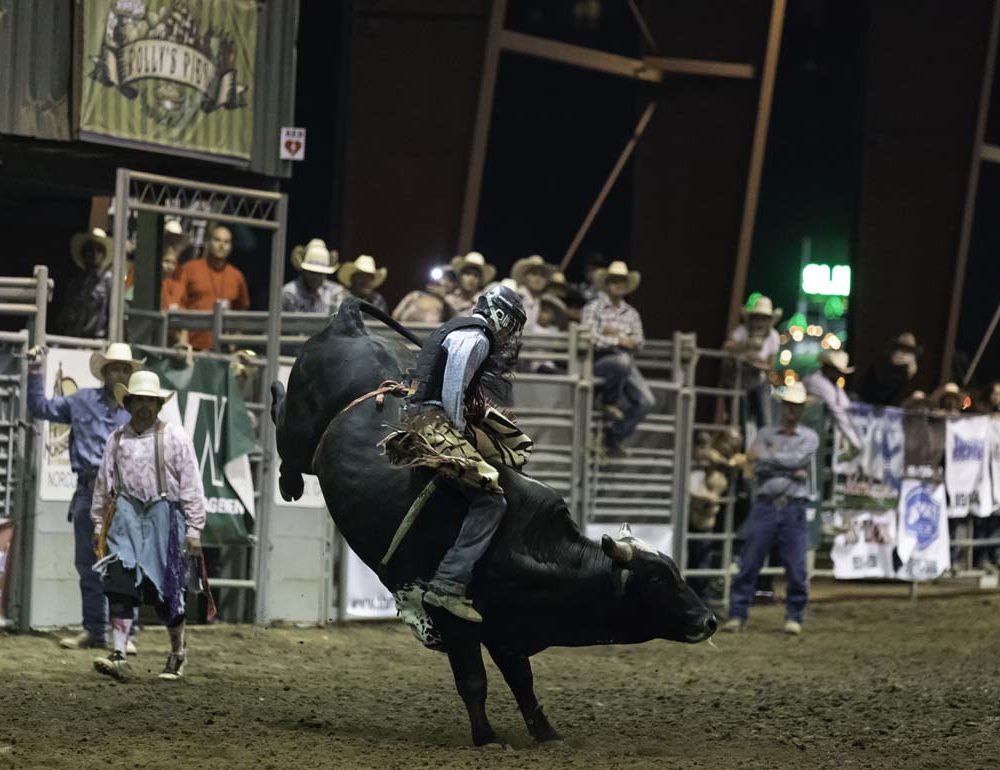 The Norco Fair offers rodeo fun every night!
Friday Night  – Ranch Rodeo at 7pm:
Rawhide Race, Team Branding, Wild Cow Milking, Cowboy Bronc Riding and more!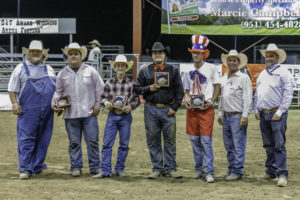 2019 Ranch Rodeo Winners
Saturday & Sunday Night – Bull Riding Events at 7pm:
Mutton Busting, Junior Calf Riding, and Bull Riding
Cowboy Kenny's Steel Rodeo will be performing each night immediately following the rodeo & bull riding events.
---